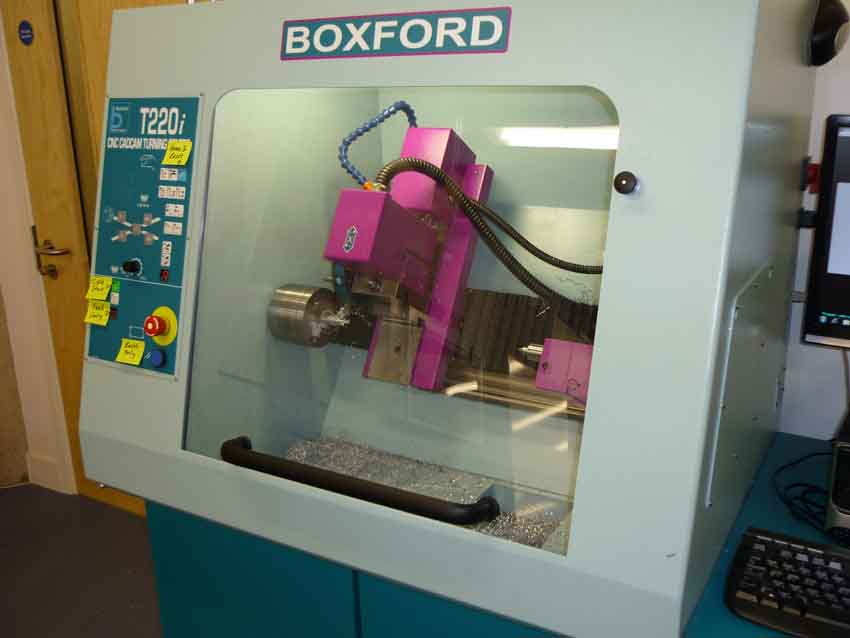 I pulled this safety information from the Boxford website (http://www.boxford.co.uk/boxford/docs/products/t220.htm#safety accessed on 14/01/2011):
Safety equipment features
Full perimeter guarding with interlocking switches on access doors arranged in the positive (safety) mode for spindle stop and feed hold.
Overload cut-out on spindle drive.
Positive end stops on all axes.
Mandatory graphics run required for new programs before matching cycle can be commenced and step by step execution of graphics in advance of cut in machining cycle.
Integrated electrical panel with no volt supply protection.
Feed rate over-ride.
Feed hold.
Latching emergency stop button.
power on indicator lamp.
Low voltage control circuitry.
I have found that whilst working with this machine that as long as you double check your measurements (stuck-out, billet dimensions etc) and make sure that the work piece is properly secured then you shouldn't have any problems in manufacture.